If you have a pet that needs special attention & or medication, give us a call, we are happy to help!
Sometimes you just need to get away, but what about your special needs pet who needs SubQ fluids or medication twice a day? Because of that, you don't want to impose on your neighbor or family member, send us an email, we can help! We understand the situation you are in and finding someone who can take care of your pet while you are away, can be daunting. We can help!
We are experienced in giving SubQ Fluids, topical, oral and transdermal medications & insulin injections.
Your pet will benefit from staying at home instead of boarding. Staying home means, they will receive one on one attention and medications appropriately. Some pets get anxious in the car, thinking they are going to the vet, so being at home is less stressful for them and for you. We will tailor each visit to what it is your pet needs. Drop-in potty break, afternoon medication, walk, whatever your pets needs are, we can help!
Depending on your needs, our services can include:
Subcutaneous Fluids
Oral, Topical, Transdermal
Insulin Injections
Other Injections
Get started by setting up an in-home consultation. Contact us today to make an appointment.
Medication Administration Services + Rates
We make medication administration for your pets easy and affordable!  If you have a special request, just ask.
Subcutaneous Fluids
$15
Subcutaneous Fluids (with pet sit visit)
$7
All Injections
$10
All Injections (with pet sit visit)
$5
Oral Medication
$5
Oral Medication (with pet sit visit)
Included
* Prices subject to change without notice.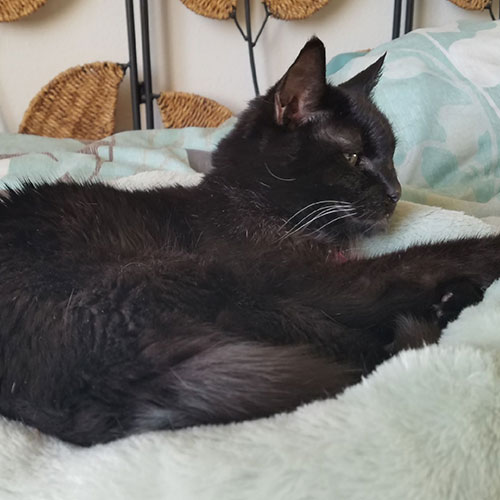 "3 years ago I was searching for someone to administer Subcutaneous fluids to my elderly cat who had recently been diagnosed with stage 3 kidney failure.
I was truly blessed to find Your Lucky Pet Sitter and owner Barbara Gaskill.
Always professional, caring and kind. Completely reliable and flexible. Barbara changed our lives and I truly believe she was responsible for my kitty Sami Sam's prolonged life. She gave us 3 more years together and fought the battle right next to me every step of the way. Her wonderful caring and compassion saw us through and when it was time to let my little angel go, she was right there beside me! She and her staff are some of the best in the business. I HIGHLY recommend Your Lucky Pet Sitter!"