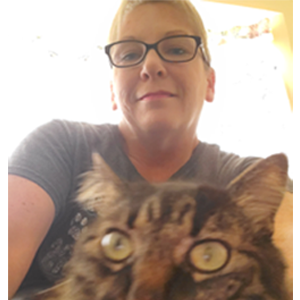 Your Lucky Pet Sitter was established in 2003. After more than a decade of being an EMT, I decided to take my passion and love for pets to another level. Your Lucky Pet Sitter was created to provide you as pet owners with the option of leaving your pets at home instead of a kennel or vet office. Your pets will be much happier and less stressed when staying at home, in their own environment, where they will stick to their normal daily routines.
We are available year-round, including all holidays!
Contact Us to set up a meet n' greet with Your Lucky Pet Sitter.
In the Beginning
I received my first dog on my 8th birthday. She was a Manchester Terrier and I named her Tinkerbelle. I can remember finding birds in the backyard and trying to save them. They often died, but not without knowing a little love. As an adult and after working several long term jobs, one as an EMT, I decided to start watching other's pets while they went on vacation. I did this for many years, not knowing at the time that there was such a thing as a Professional Pet Sitter! I was working for a small café in the office and was tired of the long drive. So, with my husband telling me, why don't you do something with animals? I was like, hey, I already do that!
In 2003 I opened up Your Lucky Pet Sitter. All businesses have names that mean something to their owners. Mine was named for one of our strays, off the street. She was found in the gutter by my brother and he says to me "I have another dog for you". What!? She fit in your hand. She would surely have died in the storm we received that night. When I took her to the vet, she had a severe case of worms, double eye infections and the vet said Lucky was the perfect name. That was in 1992. That's how my business got its name. We lost Lucky in 2005, but have since, fostered several dogs, found a few more strays, which we have 2 of them still with us and baby sparrow named Tweety who lived free inside our home for 6½ years.
Why Trust Your Lucky Pet Sitter